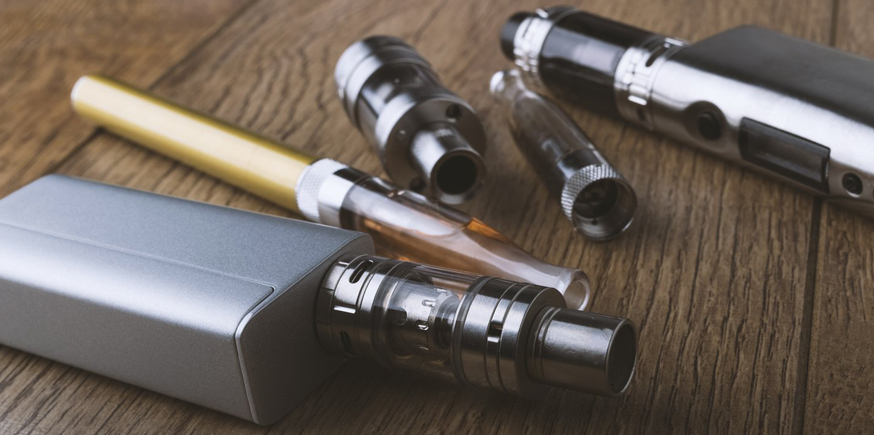 You can be confused about the right vape brand to purchases, especially if you're new to vaping. Well, you are not alone here! A lot of people check through many online vape store in Canada and still find it hard to choose a device or the right vape juice brands.
No doubt, it can be challenging when you stumble on terms like tanks, sub ohms, mods, clearomizers, coils, and juice. These are terms that are common in the vape industry, and you get to see them most times when you check vape shop online.
But relax; you don't need a manual to choose a vape brand. We will make it simple for you and show you the most important factors to consider, especially when you check up on the vape supplies online.
Without much ado, here are some important tips to consider when choosing a vape brand:
1. The Design of Vape Brands
Several vape brands now come in different designs, sizes, and forms. The batteries are either rechargeable or disposable. The tanks can either contain coils and pre-made wicks or have advanced features that allow you to create your coils and wicks.
The e-liquid, which is responsible for heating the unit when turned on, usually contains flavorings, vegetable glycerin, nicotine, and propylene glycol. Also, the coils can either be pre-made or customized.
Here are some configurations you would see when you check through the online vape store Canada:
Pen-style vape devices
TC (temperature cool) devices
Cig-a-likes vape devices
Mechanical vape devices
VW/VV vape devices
So you need to be sure of the design and know what the function entails.
2. Do you prefer a portable or desktop type?
If you're always on the move, you will want to consider the portability of your vape device. But if you enjoy vaping from the comfort of your home, the desktop versions are a good option to consider. Besides, the desktop models are more powerful and give out thicker vapor.
However, when it comes to price, the portable versions are more cost-effective than their desktop counterpart. So when checking the best online vape store, always make your choice based on what's comfortable for you.
3. Do you prefer concentrates or flowers?
Different vape devices accommodate either flowers or concentrate. The concentrates include oils, waxes, etc, while the flowers are the dry herbs or marijuana trees.
So when choosing your vape device, always consider the option that is suitable for your vaping needs.
4. The atomizers
You need to understand atomizers if you want a vape product that offers high performance. This is the component responsible for heating the vape juice to form a smokable vapor.
There are different atomizers, including the cartomizers, clearomizer, RDAs, and Sub Ohm Tank. However, a lot of people prefer the RDA's because it is more suitable for apt changes in flavor.
5. The temperature control (TC)
You need to consider the TC technology of vape brands when checking the vape supplies online. Yea, many online vendors claim their battery has a high TC, but it's not always true.
The truth is that batteries that guarantee TC control are quite tricky and expensive to produce. Most batteries in the market only target temperature with the help of voltage traveling through the product's atomizer coil. This often compromises the flavor and cannabinoid effect.
So the best way to estimate these battery functions is through "temperature estimation"
6. Does it have a Teflon Coating?
The structure of the portable vaporizers usually involves the use of polytetrafluoroethylene (PTFE), otherwise called Teflon. This element has a non-stick type of coating and the drawback is that it can melt when in use. More so, it often produces dangerous chemicals and gases.
However, some well-reputed brands do not use Teflon in their products. So when you are searching through the online vape store Canada, make sure you check whether your choice of vape brand contains Teflon or not.
7. The Chargers or Batteries
You also need to know the battery of the units you are buying. Most of the vape models charge by plugging-in directly. However, some brands use automatic batteries, and this is suitable if you're making a transition from smoking to vaping.
Final Remark Do not be in a hurry if you want to choose a vape brand for yourself. You need to check for the features above and look into other factors like the warranty. This helps you get the best vaping experience, whether you enjoy short vaping sessions or vape for longer hours.